Education is in Our Blood
Our goal is to make you the best and most knowledgeable provider possible.   We also want you to genuinely enjoy your training experience.  Our instructors take medicine very seriously, but not themselves.  Our goal is to have fun, effective, and efficient training.  We want you to be part of our community so that we are building a collaboration.  We hate wasting time! 
Meet our group of experienced providers and educators.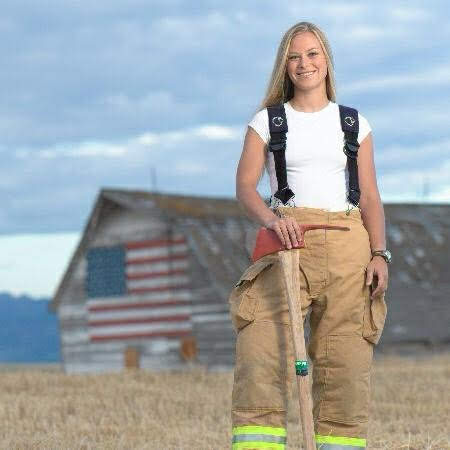 Rachel Glantz
Chief Operating Officer
Rachel Glantz NRP, BA, MEd. started her career in Prehospital EMS in 1999, spending the majority of that time working as a Firefighter Paramedic, before moving into full-time EMS education. Rachel holds a Master's degree in Adult Education, is a Colorado credentialed college Instructor, Public Fire Educator, and AHA instructor. Rachel works as the EMS Coordinator for Boulder Community Hospital, as well as an instructor for Front Range Community College's EMS program. Rachel also serves as secretary for Wolf Pack Support Services, specializing in First Responder mental health support and suicide prevention.
Rachel is married to a Police Commander, has 2 children, and loves hockey and fishing.
Stephanie Sovndal
COURSE COORDINATOR
Stephanie Sovndal is a Firefighter/Paramedic.  She has worked in emergency services her entire professional career, serving in all levels of EMS. She has done extensive education, both locally and abroad.  She is a certified AHA and Handtevy Instructor.  She has helped agencies develop and implement EMS programs such at "Pit Crew" and pediatric resuscitation.  Additionally, she serves on the protocol committee for Boulder County. She is passionate about medicine and constant personal improvement. Steph's other main focus is on her family, physical fitness, and serving others.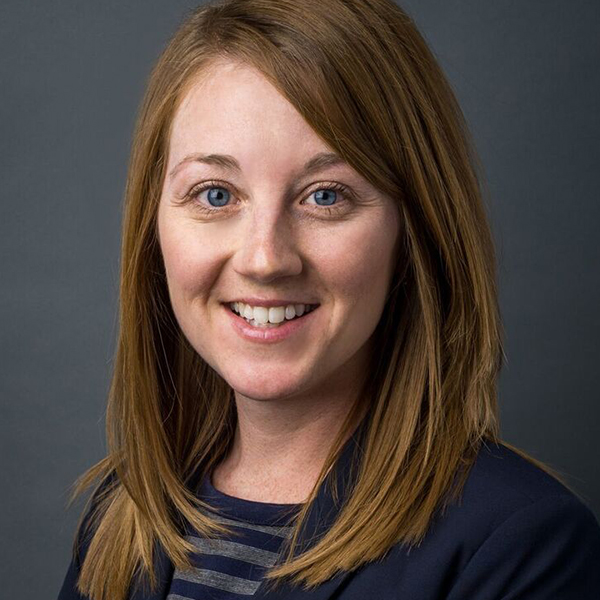 Geremi Boom
Instructor
Dr. Geremi Boom is an Emergency Department clinical pharmacist at Boulder Community Hospital in Boulder, CO. She attended Northern Arizona University where she received her undergraduate degree in chemistry and later attended the University of Colorado and obtained her doctorate in pharmacy. She completed residency at The Medical Center of Aurora specializing in critical care and emergency medicine.
In addition to emergency medicine, Geremi has maintained a special passion for opioid use disorders and continues to be an advocate by promoting safe prescribing practices and medication education within the community. She serves on the board of directors for a local non-profit organization called the JP Opioid Interaction Awareness Alliance.
Prior to becoming a pharmacist, Geremi was a professional baker in Flagstaff, AZ. Baking still ranks high amongst her 'non-clinical interests', which also include fly fishing and playing the piano.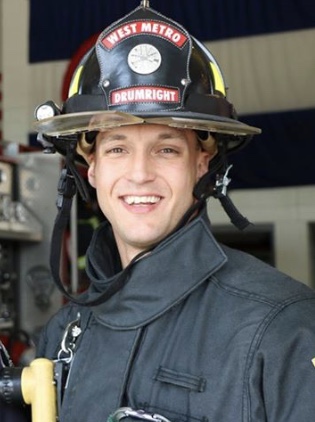 Jeremiah Drumright
Instructor
A Colorado native, Jeremiah spent the majority of his youth in Northern Colorado and Southern Wyoming on various cattle ranches.  In 2009 he found his way into the Northern Colorado fire service where he began as a volunteer firefighter, and was hired shortly thereafter.  During that time he held the ranks of Firefighter and Engineer.  In 2016 he accepted a position with West Metro Fire Rescue where he was assigned to Station 10 to the Heavy Rescue and Medic.  During his tenure with WMFR he served as one of the primary tech-team paramedics, specializing in rope and trench rescue.  These opportunities have afforded him a unique familiarity to an array of operating environments ranging from: rural, sub-urban, urban high-density, events medicine, rescue task force/active shooter, MCI, mountain medicine and tech-rescue.
A self-proclaimed learning enthusiast- Jeremiah is passionately emphatic about going against the curricular norms of modern-day academia. Striving to express his love for medicine and learning through a collaborative approach rooted in a, why to the what, philosophy.  He aspires to empower others by encouraging inquiry, and fostering an environment that aims to transform knowledge into understanding.
In March of 2020 he resigned from the fire service to return to school in pursuit of becoming a physician.  When not studying, teaching or working on home renovations- he enjoys spending time with his wife and their four-legged fur babies.  When time allows, some of his hobbies include: hiking, camping, rock climbing, submission grappling, bungee jumping and listening to as many podcasts as possible.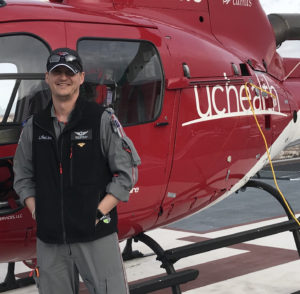 Kevin Hayes
Instructor
Kevin Hayes is currently a Flight Paramedic with UCHealth – LifeLine out of Medical Center of the Rockies in Colorado. His medical experience includes Urban and Rural EMS/Fire, Industrial, Austere and Critical Care. He has two A.A.S. Degrees, one in Fire Science and another in Paramedicine from Hutchinson Community College. Prior to working in Critical Care Medicine he worked as a Paramedic with Sedgwick County EMS in Wichita, Ks. He began working in Flight Medicine in 2015 for a Kansas based company with a Fixed and Rotor wing operation. In 2017 Kevin accepted a summer contract as the Remote Paramedic for the University of Colorado at a research facility in the Arctic Circle at the summit of the Greenland Ice Sheet. For the last three fire seasons he has also worked as a contractor for the US Forest Service as a Fireline Paramedic. Kevin has a passion for EMS education with nearly 10 years of experience as an adjunct instructor and educator covering EMT, Paramedic and Critical Care scope.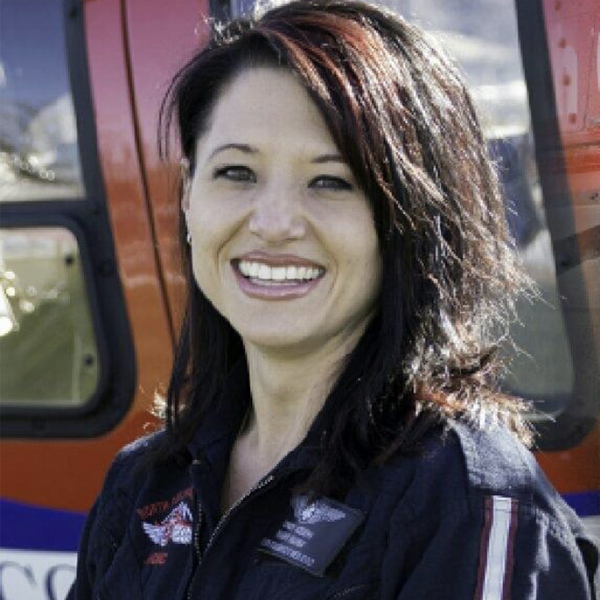 Cindy Joseph
Executive Director
Cindy Joseph is a nurse that has been practicing for over 14 years. Her background includes adult critical care, ER, OR and burn. She has spent the last 8 years as a flight nurse. Cindy is an instructor for all American Heart Association and Emergency Nurse Association courses. She is an AMLS, PEPP and PHTLS instructor. She is an Advanced Burn Life Support instructor as well as instructor for the Difficulty Airway Course-Prehospital. Cindy is a member of AHA, ENA, ASTNA, and NAEMT. Cindy is a certified flight registered nurse (CFRN)  and certified pediatric emergency nurse (CPEN). Her passion is emergency and critical care medicine.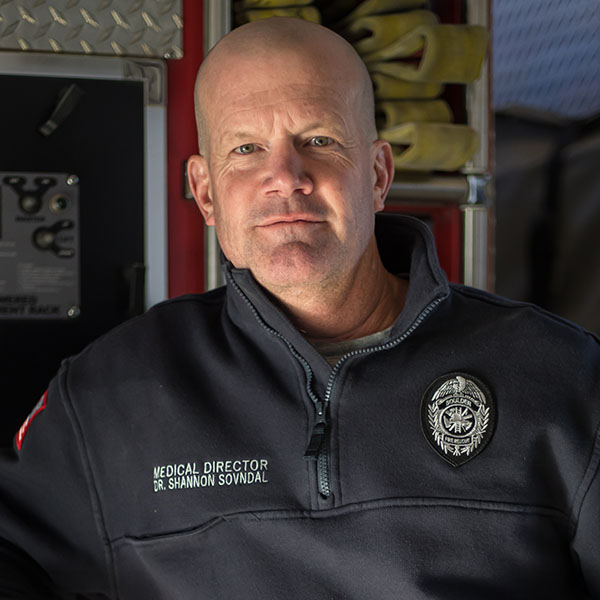 Shannon Sovndal, MD, FACEP
Founder, CEO, Medical Director
Shannon Sovndal, M.D., F.A.C.E.P, is the Medical Director for 3Hundred Training Group.  He is a board-certified in emergency medicine and emergency medical services (EMS), and is a fellow of the American College of Emergency Physicians (ACEP).  He attended medical school at Columbia University in New York, and completed residency in emergency medicine at Stanford University.   
Dr. Sovndal has worked extensively in pre-hospital medicine including EMS, Fire Service and tactical medicine.  He is currently is the Medical Director for numerous air and ground EMS agencies and works in tactical medicine with the Denver FBI Tactical Team.  He serves or has served on the Medevac International Foundation, Association of Air Medical Services, NAEMSP (Colorado Chapter) and Rocky Mountain Tactical Team Boards of Directors.   
Previously Sovndal worked as a team physician for the Garmin-Sharp Professional Cycling for seven years and has written multiple books on cycling – Cycling Anatomy and Fitness Cycling.  He recently released Fragile:  Beauty in Chaos, Grace in Tragedy and the Hope That Lives in Between (Available on Amazon).
Dr. Sovndal is passionate about his family, playing music, and has a black belt in Brazilian Jiu Jitsu (Easton).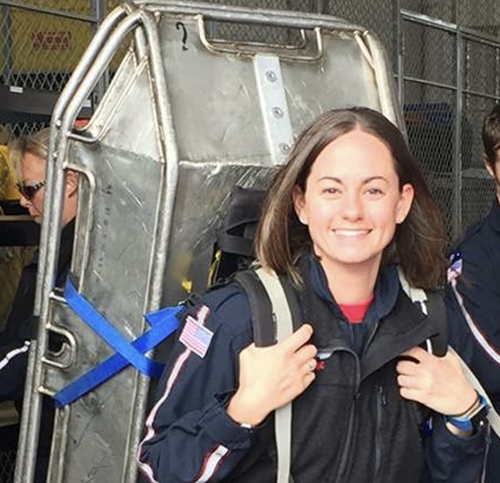 Jen Keefer
Instructor
Jen, who usually goes by Keefer, has been an emergency and critical care nurse for over 12 years. Her interest in all things pre-hospital led her to venture into volunteer firefighting and becoming a Paramedic. She has been working as a Flight Nurse for the last 5 years, starting initially in New Mexico, and currently here in CO with Med Evac. Her passion lies in Education, both teaching and receiving. She is a lead of Med Evac's Education committee, which provides education both internally to the team and externally to various agencies and hospitals. Keefer is an instructor for all AHA courses, maintains CFRN and CEN specialty certifications, and is a local lecturer. She is currently working towards her international Masters degree in Extreme Medicine, focusing in Humanitarian and Disaster Relief. Jen loves animals, HIIT workouts, and baking GF goodies.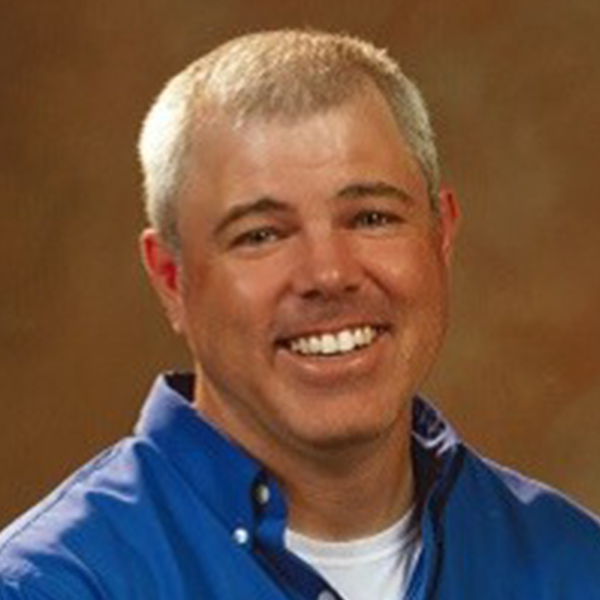 Nate Hinze
Instructor
Nate Hinze RN, BSN, CEN, CCRN, CFRN, NRP, CMTE has been a critical care nurse, paramedic and clinical educator for the last 20 years.  Currently Nate works as a critical care transport nurse and as a clinical educator for UC Health.  He is a course director and an instructor for both advanced cardiac life support and pediatric advanced life support as well as course director for the emergency nurses association trauma nurse core course and emergency nurse pediatric course.  Nate has lectured at the local, state, national and international level on topics that include cardiac and neurological emergencies, trauma ballistics, mechanism of injury, and pediatrics illnesses. Nate is also a blackbelt in Brazilian Jiu Jitsu.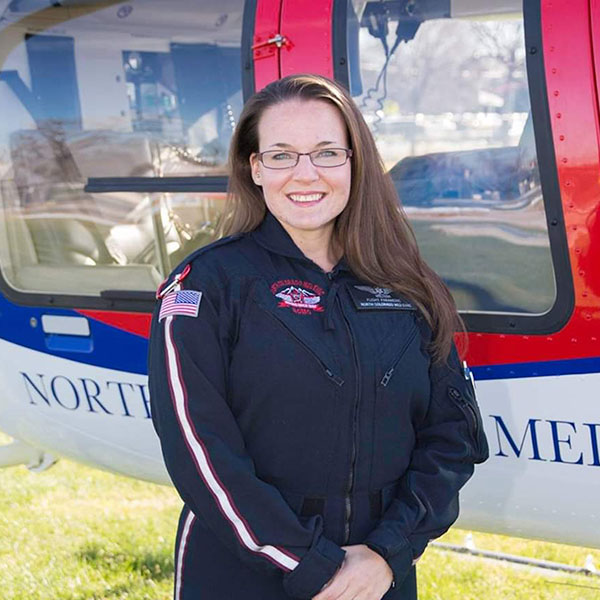 Melissa Verseman
Instructor
Melissa has been involved in EMS since 1998. She has been a Respiratory Therapist since 2004 and a Paramedic since 2011. Her background includes Neonatal and Pediatric ICU experience as well as NICU/PICU critical care transport. She is currently employed by Med Evac and The Children's Hospital Colorado flight program. Her pre hospital experience involves Denver Health Paramedics as well as Platte Valley Ambulance. She enjoys educating pre hospital providers with a focus on invasive, non-invasive ventilation and pre hospital ventilator protocols and education. She maintains an active Respiratory Therapy license as well as FP-C and CCEMTP.
Melissa loves paddle boarding, the beach, and hanging out with her husband and two children.